Each year, video games grow in popularity, and an increasing number of gamers enter virtual worlds. The video gaming business has surpassed the film and music industries in terms of revenue. However, gaming is no longer considered a hobby by many. Professional gamers are making their way into professional eSports, where they compete against one another for often substantial prize money. However, just as important as the sport's popularity is the variety of genres and games. Which events are the most popular, and where can the greatest money be won?
Which eSports game is the most popular?
As eSports games gain popularity, the number of professional players fluctuates. As a result, the popularity rating fluctuates continuously. As a result, we've included a list below of the five most popular eSports games over the last few years, although not in a ranked order. The following top five has stayed unmatched in recent years, but the ranks of these championships have fluctuated.
League of Legends
Two teams compete against one another on a standard MOBA map in the real-time strategy game "League of Legends." Each team comprises of five of over 150 possible characters (champions), each of which plays one of the five accessible roles: Toplane, Midlane (Carry), ADC (Attack Damage Carry), Support, and Jungler.
Each available champion possesses four distinct powers and necessitates a unique strategy. Each role's players compete in their assigned positions against the opposing team's assigned positions.
The objective is to acquire an advantage against the enemy side by collectively destroying objectives, infiltrating their base and destroying their nexus.
The most critical information about League of Legends:
Multiplayer Online Battle Arena is a genre (MOBA)
7,130 players that are professionals
27.10.2009 – Initial release
Riot Games Age classification: USK 12
Fortnite
The initial excitement surrounding the launching of the Battle Royale shooter "Fortnite" has not subsided. The eSports game's gaming idea is straightforward: 100 people battle against one another on a massive map. The last survivor is victorious.
Unlike other Battle Royale games, though, Fortnite places a premium on resource gathering and structural construction. These can be used to obtain a tactical advantage over other players or to provide cover.
The most critical information about Fortnite:
Battle Royale is a genre.
Over 4,000 professional athletes
Release date for the first time: 25.07.2017
People Can Fly is a studio of Epic Games.
USK 16 is the recommended age.
DOTA 2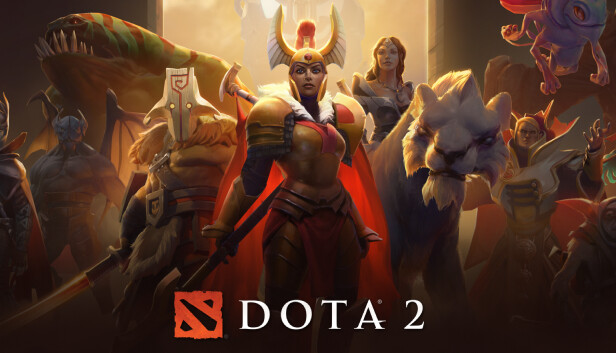 As with League of Legends, Dota 2 is a five-on-five MOBA game with the same gameplay. Dota 2 impresses with its visually appealing graphics and a gameplay that is more tactical and less mechanical in nature.
The game is just as varied as its predecessor, with over 110 different heroes and five distinct player roles.
Dota 2 has become the most popular eSports game among the sport's most successful players in recent years.
The most critical information about Dota 2:
Multiplayer Online Battle Arena is a genre (MOBA).
Initial release date: 09.07.2013 Developer: Valve Corporation
12 years of age
Also Check: Assassin's Creed's Next Location Leaked
Overwatch
Overwatch, developed by Blizzard Entertainment, successfully merges first-person shooter and multiplayer online battle arena gameplay. Essentially, the game is a first-person shooter. However, as in MOBAs, you can choose from a variety of different characters for various roles, each of which has a unique weapon and four unique skills. This enables you to outplay your opponents and bring them to their knees through deft use of the powers.
The most critical statistics for Overwatch:
First-person shooter genre
Over 3,000 professional athletes
24.05.2016 – Initial release
Blizzard Entertainment Age restriction: USK 16
The most popular eSports titles
While video game popularity fluctuates regularly, a trend is emerging among the top five titles. MOBA and battle royale games are performing exceptionally well, but first-person shooters are also performing well. eSports players will need to be adaptive in the future in order to compete in the highest-paying competitions.